I was doing my wifey duties this week. Sorry no it did not involve fucking my husband those who have heard my cuckold stories know the situation there. Hubby is rather use to the role he has in our cuck relationship even if I havent told him per say. Actually I can't say that I do allow him near my cunt after it has been filled by the cream of a young cock. My wifey duties involved having the chimney sweep here. I greeted the man wearing nothing but a robe on. See he knew he was in luck, for when I book service men I usually aim to have this be the last appointment for them, so we both knew there was no real rush.
He was in his mid 20's tall and blonde. Had my cunt getting wet for him. I sat on the couch watching him do what he does best. Letting my robe fall open to reveal that I had very little on underneath. It was especially distracting for the dear boy when I leaned over the stove to ask a few questions. My robe happened to fall open a bit and well his eyes fell right on my 36 triple D's. I knew then that I had him. For he was putty in my hand and I would be able to use his body any way I wanted. My hand was sliding across the wood stove to rub the front of his jeans and yes I found exactly what I wanted a nice hard cock. I was then on a mission to find out exactly how nice that cock was. I was on my knees and had that cock out before he could say anything. That my dear boys is a sign of experience. None of this toying with the zipper and questioning. I knew what I wanted and I went for it. Only find that with a mature woman. That cock tasted just as good as it looked.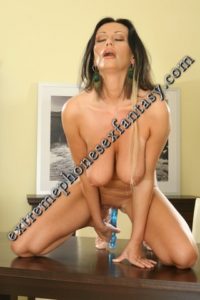 I did have an alliterative motive for wanting his cock so bad. My husband was coming home and I do love having cum in my cunt. I think actually I know I am far more sexy with a cream pie in my pussy. Especially when I am thinking of the positions that young cock took me in to get that cum in my cunt. My husband tells me my pussy does taste better on the days its filled with cum.
I know there are a few cuckolds out there who would love to be licking that cream pie from my cunt and really what type of MILF would I be if I didnt just spread my legs wide for you. I have many real life cuckold stories to share. For I have had a few service men around the house.
Talk to you soon, Porscha

Extreme Girls Twitter