My husband opted to surprise me the other day. We usually have a prearranged time we will chat on the phone when he is away for work. However, someone was a bit bored between meetings an assumed he could call and I would drop everything just to speak to him. Well I suppose a loving wife would but I am a cheating housewife which means I wasnt so happy for his call.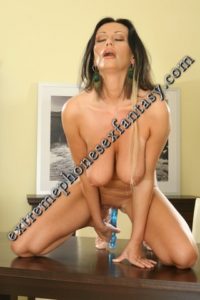 As it turns out right when he called my mouth was busy attending to a rather delicious 9 inch cock belonging to a guy from up the road. He is new to the area and when I was out on a walk we started chatting. Which lead to my mouth finding its way to his very hard throbbing cock.
No need to tell you that this guys dick was far superior to my husband scrawny cock. Sure I could of let my husband go to voice mail and continue sucking away on that dick but nope. Like any good cheating housewife phone sex fantasy ever created. I answered the fucking phone.
Yes my husband heard the odd slurp but told him I was eating and sorry about the noise. A moan here an there was me just thoroughly enjoying my food. Damn this soup is amazing!
At first when hubby called I wanted to get him off the phone right quick but I was getting right into the whole thing. Letting him hear me suck a cock but he didnt know that was what I was doing. You can see how thats hot right. What got better is when that younger man wanted to fuck me. He was motioning for me to move yet stay on all 4s. Not thinking I just agreed which was the first mistake for that man knows how to use his cock and was working my very wet pussy over well.
Was so hard to focus on the conversation with my husband.
Thankfully something came up and I had to run hahah. Run off to continue being a cheating wife.
Do you have a fantasy about your wife cheating on you? Then give me a call and lets create the perfect cheating housewife phone sex fantasy. Just ask for Porscha!

Extreme Girls Twitter