Well the big game is over. Luckily for me the hubby took off to a Super Bowl Party. I did go for the first half of the game but really I didnt see any of the game for I was kept busy in the back. You could say working on some snacks for the game but it was more like my own personal snacks. The amount of cocks in the room had me thinking of little football and well the first bit of the game those Saint's fans did need a distraction or two. I was on my knees like a cum whore. I swear I have had fantasies of being a call girl. (Which is probably why I enjoy doing phone sex sort of a phone hooker in my mind well and older woman to younger man sort of one.) Well it was a few dicks in my mouth and my pussy was begging to be fucked, well wouldnt you know it the Saints start turning around. Less men wanted to leave the tv.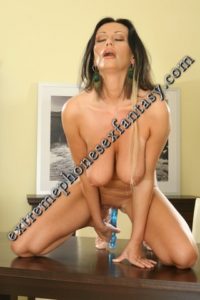 That was fine it was the realization that my husband was going to be occupied for a few hours that I decided to come home and indulge in my own Super Cock Games. So I called up one of my young hard cocks that are always ready to fuck a milf pussy. My latest conquest is one of my sons friends who opted out of going to college. He is spending a year finding himself and well what type of woman would I be if I didnt help him in his self discovery. So I have been teaching the art of pleasing a woman to this young man. Really only an older woman can do such a thing. Like who else will teach these young men how to lick a pussy? Let them discover it while watching porn? I don't think so that will teach these young men that all woman are looking for is a quick fuck. Don't get me wrong I love a quick fuck but there is something about a slow sensual love making session too. That is something boys you just wont learn anywhere else other than from a mature woman.
So while hubby dearest was cheering for whom ever it was he was cheering for. I was teaching dear Bruce how to make a woman cum just with his tongue. I do believe it can be a bit one siding this teaching business for its my pleasure but I do teach him something too like self control of his cock. No more quick cumming for that young man. He can go for hours thanks to his mature sex teacher.
Talk to you soon, sweetheart
Porscha

Extreme Girls Twitter