This phone sex BBW was in a hotel the other day casually having a drink in the bar when this man starting hitting on me.  It was obvious he was taking some time away from a business meeting. Looking for a little excitement to break up the monotony of being on the road. Really you can only spend so much time watching hotel movies before you need that human interaction.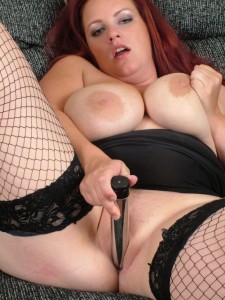 Shall admit I was looking for some human interaction myself which is why I was wearing a pink deep v-neck top with a black lace bra just peek  out and my favorite black skirt. Something to show off my wonderful voluptuous curves.
Any time I wear this I always end up getting lucky. Today was proving to be more of the same. As this man was eager to buy me drink after horribly watered down hotel drink. So much for him thinking he could get me drunk and take advantage of me. Regardless, of the alcohol I was horny and would of fucked him anyways.
I was ready and I knew he was too. What man isnt really. I wanted to head somewhere more comfortable and let us get beyond the high school making out and petting. I wanted to feel skin against skin and was craving cock beyond belief.
He walked behind me to the elevators so he could watch my full hips sway back and forth. Climbing into the elevator is where things got complicated as there were other in there. Always the case. So much for a little fun well in the traditional sense. There is always some teasing. As I stood in front of him with my ass rubbing back and forth against his groin feeling his cock starting to swell.
Feeling that swelling only made my plump pussy wet at the anticipation of what was to come.
Who was I kidding we had 10 flights to go.
My hand was reaching behind me and fumbling for that zipper to pull his cock out. Part of me wished their was mirrors in there so only enhance the excitement of what I was doing. I would have to settle for the muted reflection of the elevator door.
Unfortunately we had people on the elevator all the way to his floor. Which made exiting a bit difficult for him and his throbbing cock. I could only smirk as he was stumbling to put his hard dick back in his pants.
It was a quick trip down the hall to his room as he scrambled for the key. Murphy's Law on hotel keys they will never work when you want them too or need them too.  Even more so when you have a raging hard dick and a woman ready to ride you till you cum.
When that door opened he was so relieved. So was I actually for no one wants to have to head down to the front desk and tell them how they cant get their room open and can you hurry I have a piece of sexy tail waiting.
In we went shedding clothing as the door closed behind us. The room was a typical hotel room with a king bed. I instantly pushed him down on the bed. Fingers grabbing at the elastic of his boxers so that his pulsating member could be released and slid into my awaiting mouth.
I didnt have to suck that cock long before he was saying how bad he wanted to feel my juicy pussy on it. Who am I to deny the man course who am I to deny myself either. I was climbing up on that bed to straddle his body.
He moaned the minute my pussy wrapped around that cock. His hands on my hips helping me find that right rhythm. It was in that moment of finding the right movement that I looked up and caught us in the mirror. It only made me hotter to see my body moving. My big tits bouncing up and down. To not only feel his hands on my body but to see them.
Just thinking about it has my body quivering still.
Luckily for me he kept his eyes closed as I kept my eyes in that mirror and kept watching me ride that cock. Even when he said he wanted to fuck me from behind I made sure to position myself so that I could keep looking in that mirror. I wanted to watch every glorious detail.
It was definitely a dirty afternoon that had me leaving that hotel with a cum filled pussy.
Trisha, your phone sex BBW